Sue Spenceley
Chair – Community Governor
Co-opted by board
​Term of office 14.12.20 – 13.12.21
My name is Sue Spenceley, and I have been a  Governor at North Wingfield Primary Academy for a number of years.
I have lived locally for over forty years and know the school well.
I have been in education all my life, first as a teacher and 25 years as a Headteacher.
I am passionate about children's education especially encouraging them to love learning from an early age.
I am also interested in developing a partnership with the parents of North Wingfield Primary School and would welcome your views about the school.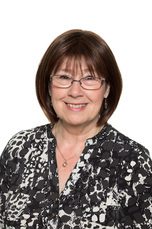 Nigel Barker
Community Governor
Term of office:14/12/20- 13/12/23
​
Also serves on the Parish and District Council
Has voting rights.
Business Interests
Cousin of Sally Goodwin, Teaching Assistant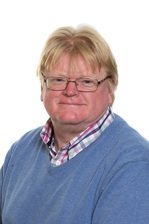 Angela Cooke-
Clerk to Governors
Rachael Peacock
​Headteacher
Ex-officio Governor
​Term from 01.01.2016
I studied for my Bachelor of Education degree at Sheffield Hallam University and qualified in 1997.
I have taught in a number of different authorities including, Nottinghamshire, Rotherham and Sheffield.
I taught full-time for the first 2 years before having my two children. I then worked in job-shares for 9 and a half years before returning to full-time and taking on leadership roles.
I was appointed as Headteacher at North Wingfield Primary and Nursery school in October 2015 and took up my role in January 2016.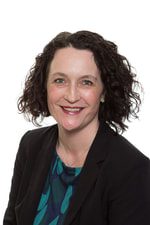 Glynn Davis
Community Governor
​Term of Office 05.05.22 – 04.05.26
Born in Derbyshire I have lived most of my lived here and in Nottinghamshire.
I moved to North Wingfield 25 years ago. I started my first job as a trainee and then manager for Tesco. I have worked as a manager in Sales and Marketing for various companies both multinational and UK.
I have four children, all now on their own life paths and eight grandchildren. Having recently retired, I am enjoying being a bigger part of their development especially for the two that are preschool ages. I also helped raise a stepson and stepdaughter both happily integrated with my own and formed good relationships that are ongoing today.
Having been a company director for many years, I have acquired knowledge in many areas that can benefit my roll as a governor – and this helped me when I spent twelve years in the roll at the old Deincourt school.
The education and wellbeing of future generations is something that benefits not just the individual but also the community, which for North Wingfield and the surrounding areas has changed considerably since I moved here.
So I look forward to meeting with parents and teachers to help evaluate ways of maintaining the improvements already achieved and progress them further.
Diane Parmley
​Staff Governor
​Term of office 01.09.19 – 01.09.23
​
I am the Nursery teacher and Assistant Head for KS1 and Early Years (Nursery and Reception).
I have taught at North Wingfield since September 2011 and during this time I have loved getting to know many families and their children.
Emily Martin
Parent Governor
Term of Office – 05.05.22 – 04.05.26
More details to follow
Anita Ashley
Community Governor
Term of Office -23.06.22 – 22.06.26
More details to follow